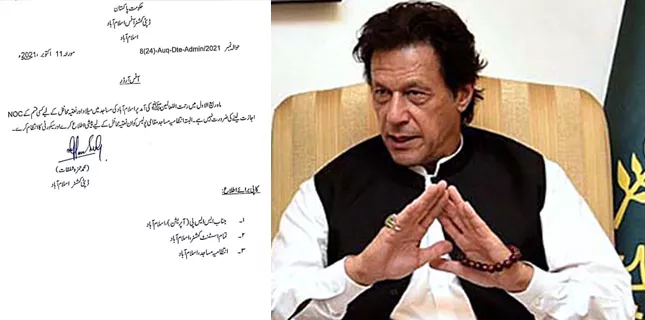 Shiite News: In the so-called State of Madina of Imran Khan two different standards have been set for Milad and Azadari. DC Islamabad, Hamza Shafqat has given open permission to hold all Milad in Masajid which is very welcomed but a few weeks ago the same official was issuing orders to arrest Azadaran for holding Majlis and participating in processions just to please Takfiri groups.
According to details, DC Islamabad has released an official order in which he has declared no need for any permission regarding Milad.
He has advised to police to provide fool-proof security for all Masajid or events of Naat on prior notice of concerned organizers. He has also supported illegal gatherings of banned Takfiri groups like Sipah-e-Sahab/Lashkar-e-Jhangvi.
These two different standards are spreading sectarianism in the country which will be dangerous for the hard-earned peace of Pakistan.