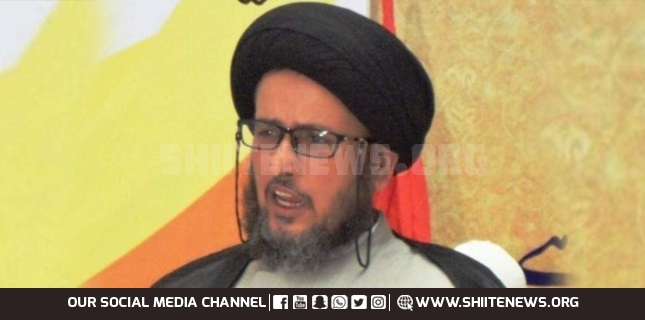 Shiite News: The president of SUC northern Punjab, Allama Syed Sibtain Haider Sabzwari said that the discipline of the Shia community on the eve of Arbaeen across Arbaeen was a slap on the face of Takfiri enemies and their biased supporters in the State Institutions. The demo of Shian-e-Haider-e-Karar on Arbaeen was a clear message that we are not the nation to be frightened.
He further said that negative steps like FIRs and the Fourth Schedule had been failed to stop the way of Azadari because the dignified Shia nation was ready to assure any sacrifice to answer said deplorable measures in befitted manners.
He expressed such views while talking to SUC office bearers. On this occasion, he also condemned registering of cases against participants of Arbaeen Walk in Lahore, DI Khan, and firing from miscreants on Azadaran in Duska. He said that despite all untoward incidents continuation of peaceful procession and mourning gathering was a message to enemy that we were not to be suppressed.