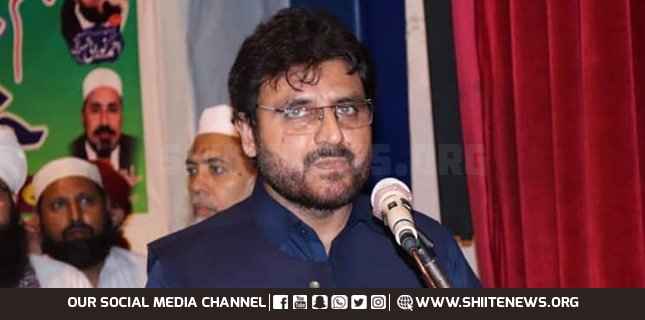 Shiite News: MWM condemned the cases registered against the mourners on the occasion of Arbeen across the country. Expressing his concern on this issue, Central Deputy Secretary-General of MWM, Syed Nasir Shirazi said that Punjab Government had misused constitutional rights to register cases against peaceful participants of Arbaeen processions which is highly deplorable.
He added that Provincial Administration was intended to sabotage peace and harmony. Prime Minister and Interior Minister should immediately take notice of biased cases against mourners.
He further said that all the Shia wings were on one page to protect Azadari, if we would be targeted then the situation will be out of controlled and we had reserved the constitutional right of countrywide protests and illegal action.
He said that a press conference will be held at the Central Secretariat of MWM on Friday, 1st October 2021 in which our leadership will announce its upcoming strategy in this regard.