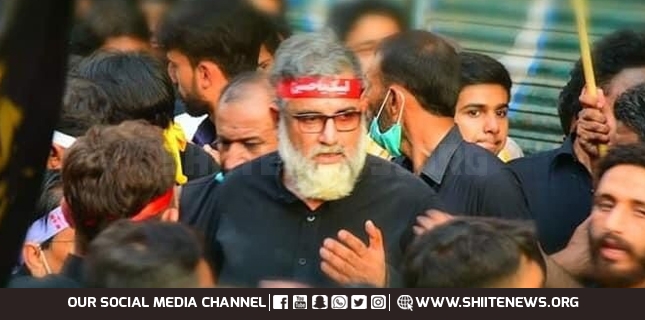 Shiite News: Central Secretary General of MWM, Allama Raja Nasir Abbas said that Unity was a key component of Shia strength. Clever enemy was only targeting our faith but also our unity. It was a time to come to rationality rather than be sentimental. Followers of Willayat-e-Ali used to keep the broad vision and hold patience.
He further said that countrywide Shia unity on the eve of Arbaeen will be great demo of strength. Enemy was frightened of collective power of the Shia nation, therefore, he used to find tools for division of the nation. We would have to thwart the conspiracies of the enemy with the help of our unity.
He further said that if anyone used to create a rift among Shia nation either he would be an agent of enemy or fool friend and both were benefitting the opponent. The nation should concentrate on events of Arbaeen rather than engaging in disputes. Our unity will be sufficient to bury all the conspiracies of enemy on the occasion of Arbaeen-e-Imam Hussain (AS).