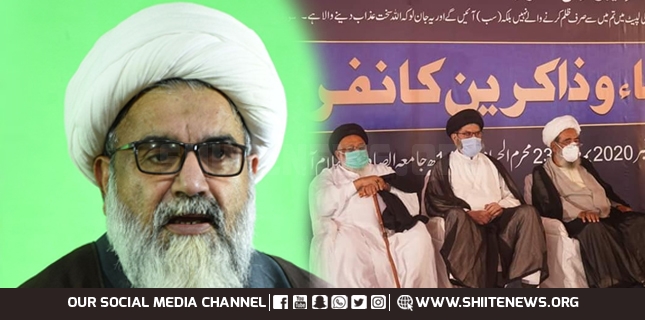 Shiite News: Central Secretary General of MWM, Allama Raja Nasir has announced to conduct Ulema and Zakireen Conference for protection of Shia rights and Azadari on 23rd September 2021, 01:00 pm at Jamia Al Sadiq G-9 Islamabad, and asked his workers to launch a full-fledged campaign in this regard.
According to Central Deputy Secretary-General of MWM Allama Syed Ahmed Iqbal Rizvi, All the Ulema and Zakreen connected with the organization as well as like-minded Shia clergies are invited to said conference.
The guests are cited in the invitation of the conference that your determination for the protection of Azadari and Shia right is admirable. Hopefully, you join said forum to express your commitment to the nation.