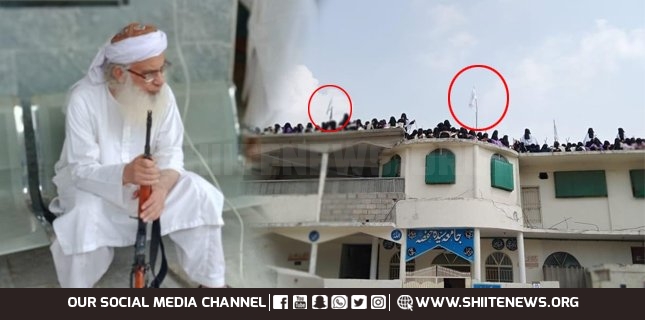 Shiite News: Federal Capital Police has registered 2 different cases against notorious terrorists and is widely known as veiled absconder Maulvi Abdul Aziz in Police Station Aabpara on his attempt to occupy Lal Masjid and giving threats to Masjid Administration.
According to said FIRs lodged by Kahteeb-e-Masjid, Maulvi Abdul Aziz forcefully entered Lal Masjid with 25 hooligans and hostage the administration.
The complainant added that accused Abdul Aziz trespass the Masjid and attacked him with modern weapons.
As per rules State should itself lodge a complaint against the accused Maulvi under the provisions of sedition and ATA to arrest him but, unfortunately, this time also State was seen hopeless to deal with the said terrorist with iron hands.