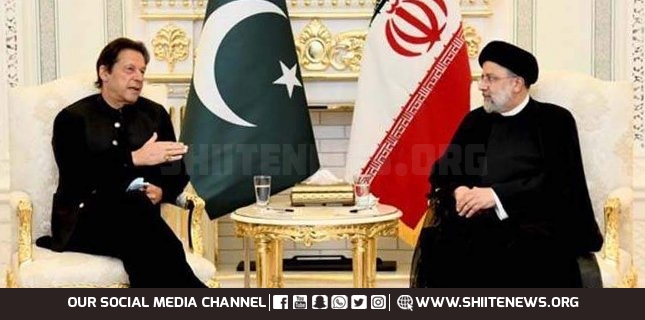 Shiite News: Prime Minister of Pakistan, Imran Khan extended his thanks to the Supreme Leader of the Islamic Republic of Iran for supporting Pakistani stand regarding Kashmir during his meeting with Iranian President, Ayatollah Syed Ibrahim Raisi, in Dushanbe in sideline meeting of Shanghai Co-operation Organization.
According to the communique of said meeting premiers of two countries discussed the worst situation of Human Rights in Kashmir.
On this occasion, the PM of Pakistan said that a supportive Iranian stand would strengthen the Kashmiri struggle for independence. Both leaders also discussed the current situation of Afghanistan and vowed to work for peace, tranquility, and prosperity of the war-torn country.