Pakistan
Shahanshah Naqvi's message of peace for the Nation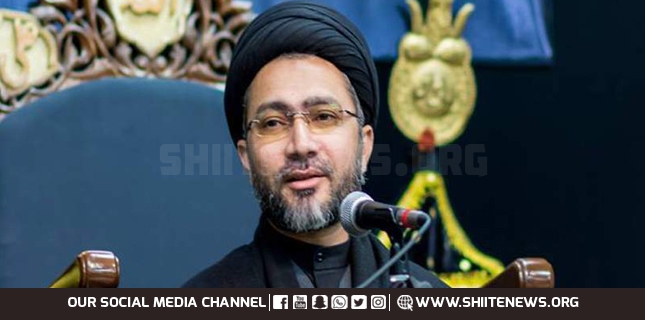 Shiite News: After the arrest in Islamabad, renowned Shia scholar Allama Shahanshah Naqvi issued an audio message to the nation that I was fine, and all well-wishers were requested to please go back home peacefully by ending protest from everywhere.
He added that I was scheduled to address 5 Majalis in Islamabad while I succeeded to address only 2, later on, I was stopped to address further. He further said that the next day, I would whether allowed to address Majlis or released to go back to Karachi.
After been public the audio message of Allama Shahanshah Naqvi mourners protesting for his release peacefully dispersed from the D Chowk, Islamabad.