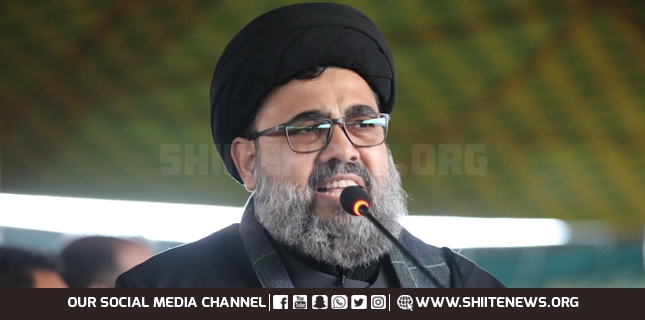 Shiite News: Central Deputy Secretary General of MWM Allama Syed Ahmed Iqbal Rizvi while condemning arrest and detention of Allama Shahanshah Naqvi said that government's measures against Shia scholars and mourners were highly deplorable and country was being lead to unrest.
He further said that extra judicial and beyond constitution measures of law enforcement agencies were deeply concerned. Allama Shahanshah Naqvi's efforts towards interfaith harmony and unity in Islam were not hidden to anyone and his audiences were not only Shia but also Sunni Muslim.
He demanded government to release Allama Shahanshah Naqvi with wasting time.