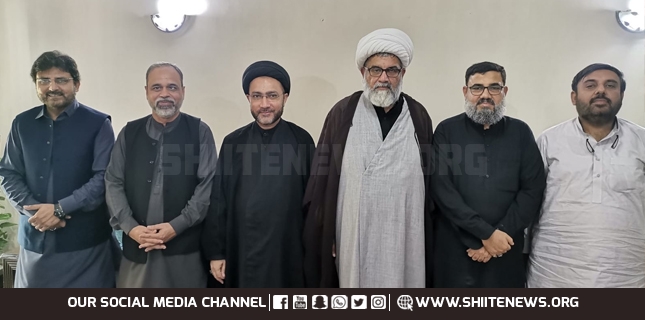 Shiite News: World-renowned scholar and outspoken debater of interfaith unity Allama Shahanshah Hussain Naqvi met with the central leader of MWM Allama Nasir Abbas Jafferi and others.
According to details, all the leaders discussed current political affairs of the country and sectarian conspiracies perpetrated by miscreants in details.
Allama Raja Nasir Abbas and other leaders of MWM condemned baseless FIRs lodged against Allama Shahanshah Naqvi in Lahore and various cities to ban his entry.
Allama Shahanshah Naqvi expressed his thanks to Allama Raja Nasir Abbas and others for their solidarity gestures and well wishes.
Central Deputy Secretary-General Allama Syed Ahmed Iqbal Rizvi, Allama Haider Abbas Abidi, Nasir Abbas Shirazi, and Asad Abbas Naqvi were also present on the occasion.