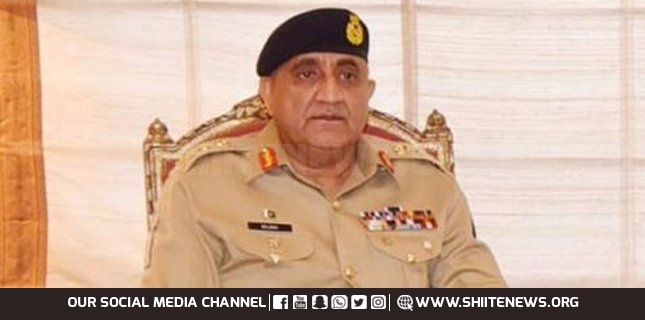 Shiite News: Army Chief of Pakistan, General Qamar Javed Bajwa has made it clear that Pakistan had no choice in Afghanistan. He expressed such views with US envoy for Pakistan Angela Ageler while meeting at General Headquarters, Inter-Services Public Relation (ISPR) on Friday, following a bomb blast at Kabul Airport which claimed dozens of lives.
On this occasion he also discussed the matters of bilateral interests as well as regional peace and current political scenario of war trodden Afghanistan. He also reiterated that we had no interest in Afghanistan except to help in developing peaceful, sovereign, stable and prosperous country.
While condemning the blast at Kabul Airport and expressing condolence on the loss of several innocent lives, he urged US envoy to find joint resolve to combat terrorism in Afghanistan.
US envoy admired Pakistan's measure for peace and stability in region and also extended thanks to army chief for playing role in evacuation operation from Kabul, sources said.