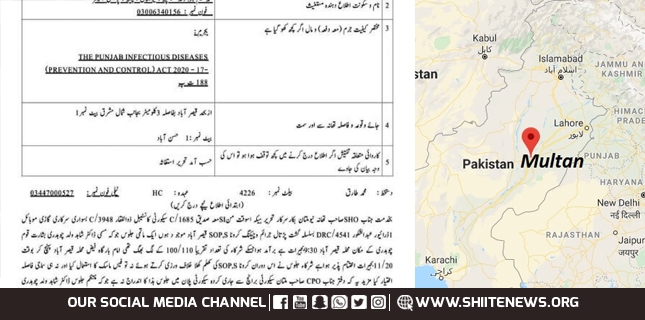 Shiite News: Biased and Anti-Shia Punjab Police kept continue their enmity against Azadaran-e-Hussaini and in this regard a falsified and baseless case has been registered against mourners in Multan on fake allegation of Corona SOPs violation.
Police lodged FIR against Dr Shahid who is founder of mourn procession at Qaisarabad, New Multan. In this FIR police imposes allegations of violation of Corona SOPs i.e no use of face masks and maintaining of social distance, against participants of procession.
On the other hand Dr. Shahid said that allegations imposed by police are fake and baseless, cases and FIRs could never stop Azadari which was our lifeblood.