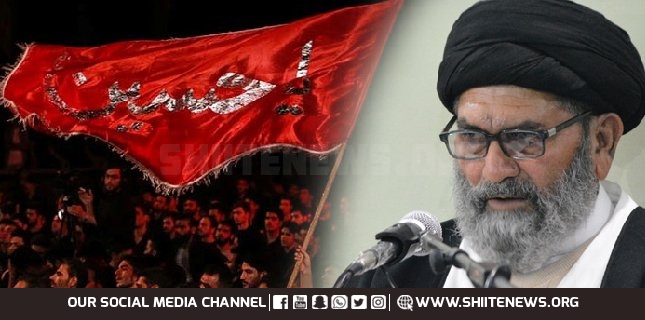 Shiite News: Head of Shia Ulema Council (SUC) Allama Sajid Ali Naqvi has made it clear that Azadari was a citizen right and no hindrance would be acceptable in this regard.
He expressed such views while addressing a SUC congregation at Jamiat-ul-Kosar, Islamabad under the aegis of Ulema-e-Shia Pakistan. He added that any step against Azadari-e-Syed-us-Shuhda including various restrictions wouldn't be honored. Said practice would be tantamount to invite deterioration. We would never allow Azadari be hostage of anyone. All the Ulema were needed to be united and strengthen their person to person contact.
He further said that we were custodian and pioneer of unity among the Ummah and we would keep our task continue but nowadays, disputed issues were being supported with legal shelter, on which we had reservations such as Uniform National Curriculum, fourth scheduling of Mourners and etc.
Following speech of Allama Sajid Ali Naqvi, Ulema-e-Shia Pakistan issued a declaration in which each and every restriction or newly introduced conditions against Azadari-e-Syed-us-Shuhdaa were explicitly rejected. Said declaration also urged need to promote religious harmony and unity among the nation at social and governmental level for the sake of national security and peace of the country.