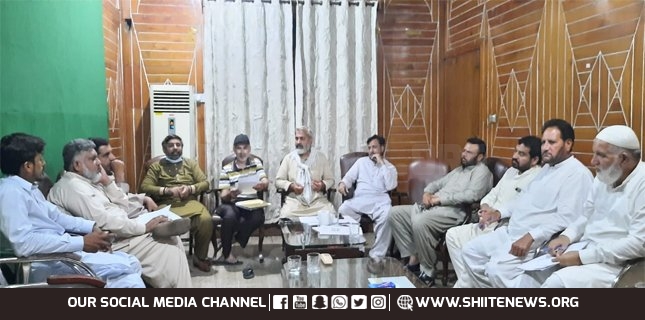 Shiite News: Provincial Secretary General of MWM Punjab, Allama Abdul Khaliq Asadi said that Millions of lovers of Arif Hussain Al Hussini will be gathered at Liaqut Bagh, Rawalpindi to pay homage to their martyr Quaid.
While repeating quotation of Shaheed Allama Arif Hussain Al Hussani "Azadari is our life blood and aim of life" he elobrated that the troops of lovers of Shaheed Quaid will be arrived at Liaqut Bagh on 1st August, to attend Quran and Sunnat Conference as well as to prove their cordial affiliation with their immortal leader.
He also announced mass mobilization visits of entire Punjab to invite participants of Quran and Sunnah Conference. In this regard he will meet with district office bearers and Aima-e-Masajid wa Juma in Sheikupura, Sargodha, Gujjeranwala, Faisalabad, Gujjarat, Rawalpindi, Jehlum, and Qasur to ensure maximum attendance in the event.