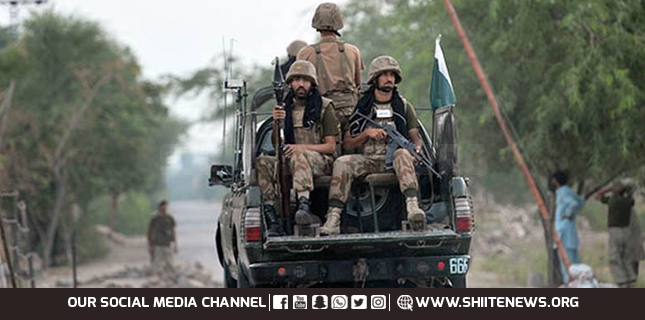 Shiite News: A 20 year old Pak Army martyr in South Waziristan by the firing of Suadi Funded Takfeeri Wahabi terrorists.
According to ISPR, Security Forces held operation against terrorists in the area of Senai Narai in South Waziristan on secret information, when the forces reached at the terrorist abode they opened fire on the force, on this occasion a 20 year old soldier Junaid embraced martyrdom while forces cordoned off the whole area and search operation is underwent.
On the other hand, Federal Interior Minister, Sheikh Rasheed paid homage to Martyr Soldier Junaid on his sacrifice for beloved homeland.