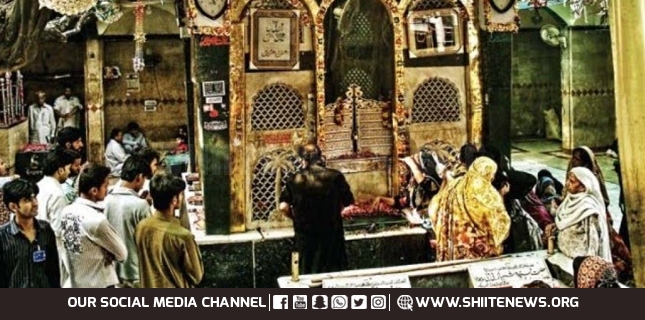 Shiite News: Mehakmah-e- Auqaf halted visits of Zyreen to Darbar Bibi Pak Daman due to renovation. Punjab Government allocated Rs.126.796 million for this task in its budget for the year 2020-21 while in recent provincial budget a grant of Rs 693 million is allocated.
Upgradation of Shrine along with construction of Prayer Hall and Guest House are included in renovation plan. Total area of ground floor will be 4771 Sq. feet, in which central hall, dining area, male and female separate wash room, and prayer and Quran recitation halls for men and women will be made. Security room, a tomb of 18 feet diameter will also be constructed while security cameras will be installed at every point. 30 advanced technology fire extinguishers will be installed in the courtyard of Darbar.
According to spokesman of Auqaf Department, visitors are halted temporary for visit the Darbar especially on 7th ,8th and 9th Zel Hajj to avoid any mishap on under construction site.