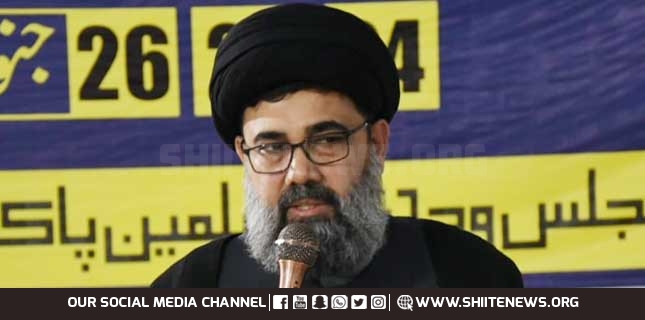 Shiite News: Central Deputy Secretary General of MWM, Allama Syed Ahmed Iqbal Rizvi rejected recent hike in prices of Petroleum products and groceries by terming them unjust measure of Government. He said that peoples were feeling pain because of mini budget before Eid-ul-Azha. Continuous rise in prices of livelihood expressed less control of ruler on administrative matters.
He further said that Governments usually used to grant subsidies on festivals like Ramzan and Eids in their countries to ensure availability of livelihoods to public on cheap prices but in beloved homeland situation was seemed completely inversed.
He further said that resources and expenses of a common man were already imbalanced, if this would not control, life of common man will be more difficult in the country. He demanded government to review the decision of recent price hike.