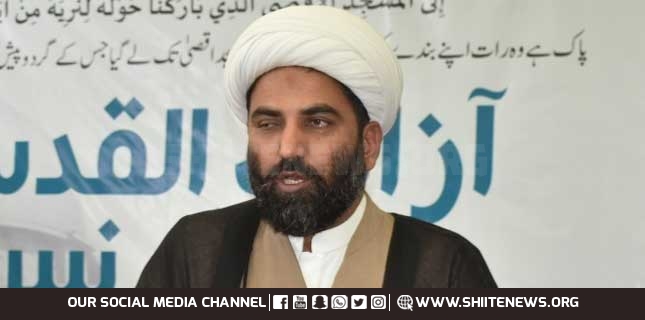 Shiite News: Central Spokesman of Majlis Wahdat-e-Muslimeen Pakistan, Allama Maqsud Ali Domiki said that Pakistani Nation was needed to promote unity and harmony to thwart conspiracies of enemy. He expressed these views while meeting with Ameer Jamat-e-Islami, Baluchistan and Provincial President of Milli Yakjehti Council, Maulana Abdul Haq.
On this occasion, he admired the role of MYC in assuring peace in the country and also urged it to make the efforts better. He added that imperialist powers a frightened with the peace and unity among Mulism Ummah, therefore they were looking for unrest in beloved Pakistan by adding fuel to sectarian hatred among various schools of thoughts.
He also said that all school of thoughts in Pakistan paid their utmost respect to Holy family and companions of Prophet Muhammad (PBUH), therefore it was due on nation to keep hawk eyes on the conspiracies of enemy to thwart them by unity and harmony of Ummah.
He also demanded for a high level meeting MYC Baluchistan to promote religious harmony and discuss current situation of the country.