Pakistan
Zulfi Bukhari meets Ayatollah Bashir Najfi in Iraq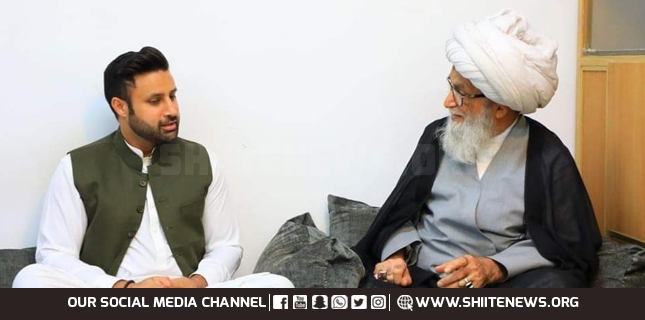 Shiite News: Former Special Advisor to Prime Minister of Pakistan, Zulfi Bukhari with his delegation met with Shia Jurisprudence leader Ayatollah Bashir Najafi alaih-e-damahu during his recent visit of Iraq.
The Pakistani delegation was received by Ayatollah Bashir Najafi on his residence in Najaf. On this occasion Ayatollah Bashir Najafi urged the need of further betterment of relations between Iraq and Pakistan. He also emphasized to promote mutual trade and economic relation between two countries.
In this meeting representative of Pakistan ruling party, Zulfi Bukhari said that government of Pakistan was planning to facilitate Zyreen-e-Karabla and Najaf in better way. He also presented said plan in detail. The delegation expressed thanks to Ayatollah Bashir Najafi on his warm welcome and hospitality.
-Zulfi Bukhari