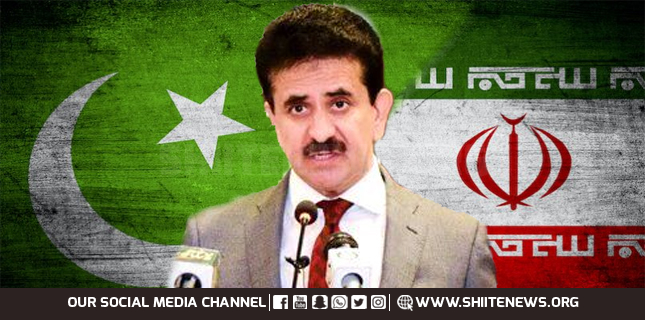 Shiite News: Spokesman of Pakistan Foreign Office, Zahid Hafiz Chaudhry endorsed the stands of Tehran and Islamabad for the solution of Afghan issue, during his weekly press briefing. He also appreciated the role of Islamic Republic Iran in Afghan Peace Process. He said Iran and Pakistan were directly affected with the situation of Afghanistan.
While expressing response to the proposal of Iranian Special representative for peace Muhammad Ibrahim Tahiriyan Furd regarding restoration of 3 countries bench among Tehran, Islamabad and Kabul, Chaudhry said Iran being neighboring country of Afghanistan Iran held very important position in the region and it had played an important role to build peace in Afghanistan.
It is to be remembered that last week Iranian representative to Afghan Peace Process Muhammad Ibrahim Tahiriyan Furd visited Pakistan and Afghanistan to precede the process.