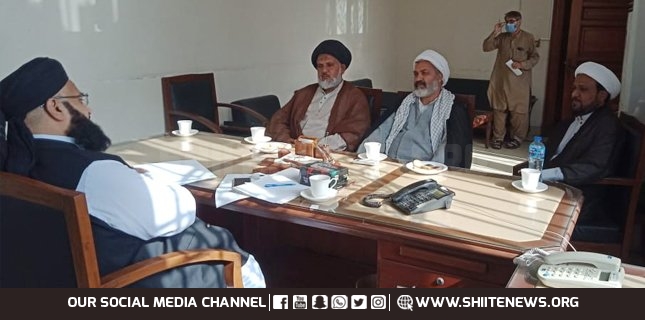 Shiite News: A delegation of MWM Punjab met with Chairman Mutahida Ulema Board Tahir Ashrafi under the leadership of Allma Abdul Khaliq Asadi. They expressed their reservations over on-going policies of MUB and demanded to restore Shia representation in it as per previous ratio.
On this occasion Chairman Tahir Ashrafi assured delegation to do his best to address their concerns and immediately cited a letter to Secretary Auqaf to restore number of Shia Ulemas in MUB as past.
Secretary General MWM Punjab, Allama Abdul Khaliq Asadi, Allama Syed Hamdani and Allama Jafferi were included in delegation.