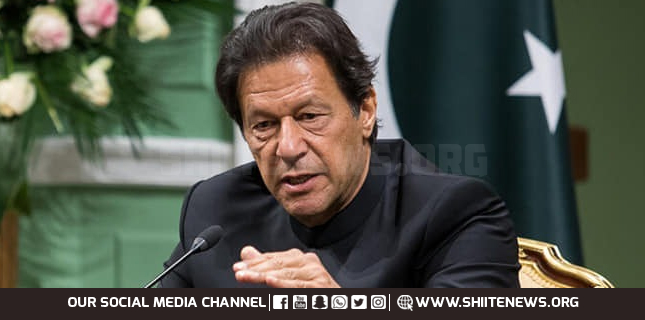 Shiite News: Prime Minister of Pakistan, Imran Khan said while interview to a Chinese Television that it would be a wrong practice of US and other western powers to dictate us regarding our diplomatic affairs with any country. We are a free nation and free in maintain good relation with any country.
He further said that the growing differences between US and China was not hidden to anyone, public knew each and every thing better and they are also aware of reasons behind the current issues.
He added that a new collation was going to form in the region in which US, India and 2 more countries were included. In said situation demand of US and other western power to support any one it will be wrong, be we intended to maintain good relations to each other and despite of their pressure, Pak-China relations will never deteriorate.