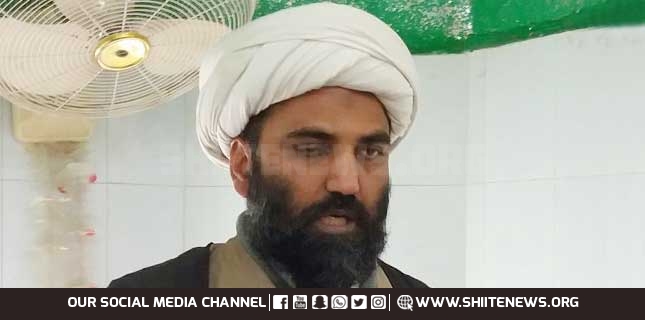 Shiite News: Central Spokesman of Majlis Wahdat-e-Muslimeen, Allama Maqsood Domiki said that FATF was an imperialistic tool to enslave nations of the world. Neo-Colonial Powers promote terrorism under the banner of Anti-Terrorism efforts. These miscreants also enslave the nation by chanting slogan of liberty, independence or freedom and created absolutism in states in name of Democracy.
He further said time has come to say no to US dictation, Pakistani nation salutes its Prime Minister Imran Khan who uttered the words of "Absolutely Not" in front of So-Called Super Power of the world. Pakistani Nation proud of its leader's stand and hate to deal or compromise on National Dignity.
He also said that on going bloodshed in Afghanistan is a result of US conspiracies. Civil war in this country, after US withdrawal, will not be in favor of any nation. Afghan peoples let decide their future in an atmosphere of peace and harmony. He emphasized Afghan elders to make any decision of their nation's future in the light of Islamic Justice and democratic principles.