Pakistan
Surah Yusuf of Holy Quran give us strategy to save from Drought, Allama Sajid Naqvi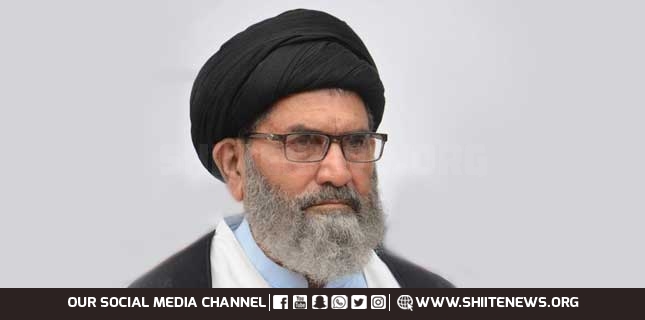 Shiite News: Allama Syed Sajid Ali Naqvi, head of the Shia Ulema Council of Pakistan, says that drought is a natural phenomenon, but it is necessary to plan for protection from its effects, in this regard Surah Yusuf of the Holy Quran gives strategy to save from drought, We need to know how the Prophet Joseph protected the people of Egypt from the drought for a long time with his wisdom and best strategy. He expressed these views in his message on World Desert Day and Global Awareness of Drought.
Allama Syed Sajid Ali Naqvi said that drought is a natural phenomenon like other natural processes, from which there is no escape but the world needs a comprehensive plan to protect from its effects due to unavailability or non-availability of food. While there are inequalities in the world before the big issue of equitable distribution, there are many other issues associated with it.
He said that Surah Yusuf (46-49) of the Qur'an on famine protection draws attention to the fact that the king of Egypt had a dream (seven lean, seven fat cows, seven green and seven dry calves) and interpreted it. Through the divine knowledge bestowed by Almighty Allah, Hazrat Yusuf informed about the drought and gave a wise plan of action and guided the government for the welfare of human beings. There is a need to use these teachings on how to survive the current drought and how to deal with a major problem facing the world due to the effects of climate change.
He also called for more practical steps in the areas of water, agriculture and other areas in the desert region under the impact of climate change.