Pakistan
People should remove encroachment to avoid any catastrophe of flood: Agriculture Minister Kazim Maisam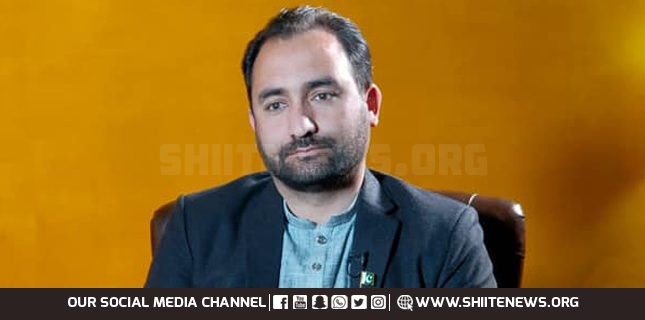 Shiite News: Minister for Agriculture Gilgit-Baltistan and Leader of Majlis-e-Wahdat-e-Muslimeen Kazim Maisam has said that roads, ponds and houses will continue to be damaged till all floodplains are cleared. These days, the Indus River, including Barge Nalla, Shugrikalan, Shugri Bala, Chandah and Gayol Nalla, are at risk. He added that recently, I amd in constant touch with all the concerned agencies and tried my best to save the people from troubles. The district administration and disaster management also worked day and night to save the people from the flood damages. Now, with the cooperation of the people, all flood routes will be cleared.
Talking to media, the provincial agriculture minister said that houses, shops and markets have been constructed in the floodplains of all the canals which are in the category of encroachments. The people themselves are facing difficulties due to this process. If not today, then tomorrow these canals will be flooded, so I would like to request the people to come forward for the construction and development of their area and help the concerned agencies for the rehabilitation of all these routes. Any individual's mistake or flood in the floodplain can change the course of the flood and destroy the home of an innocent residents. Therefore, while acting responsibly, avoid construction on floodplains and assist the concerned agencies for evacuation.
The Agriculture Minister said that this is the only permanent solution to avoid flood disasters. In this regard, the district administration and concerned agencies have been instructed to clear all the flood routes in Skardu and remove the encroachments and throw the drain so that the safety of life and property of the people can be ensured and any kind of uncertainty can be avoided. It is part of the master plan to channel all these floodplains on a large scale after their release. This will enhance the beauty of the city as well as keep the citizens safe and minimize the damage caused by natural disasters.