Pakistan
Reducing Shia representation in Muttahida Ulema Board by 50% is not acceptable, says Imams of Friday prayers and Jamaat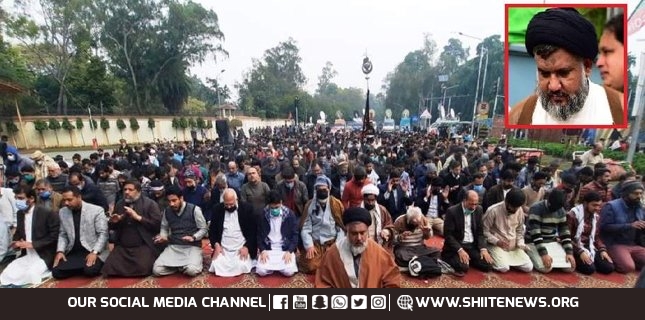 Shiite News: On the appeal of Majlis-e-Wahdat-e-Muslimeen, Friday was observed as a day of protest against the discrimination of the Mahakma e Auqaf. The Imams of Jumma prayer strongly condemned the anti-Shia measures of the Punjab Endowment Department in their sermons.
The Imams of Jumma prayer said that reducing the Shia representation in the Muttahida Ulema Board by 50 percent is not acceptable. Such measures are a conspiracy against the integrity of Pakistan. The fabric of those who take such steps is similar to anti-Pakistan elements. The scholars said that they would thwart any attempt to wall off the Jaffaria nation.
They added that the nation is waiting for the call of leaders and is ready for any kind of sacrifice. On this occasion, the worshipers chanted slogans against the in Mahakma e Auqaf.