Pakistan
Corona Vaccine Centers to be set up at various Imambargahs during 10 days of Muharram, Allama Razi Jafar Naqvi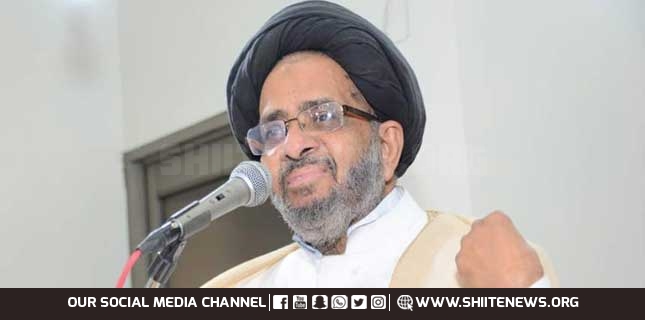 Shiite News: An important meeting of the Central Cabinet of Jaffaria Alliance Pakistan was held at Bargah Hussaini, in which Allama Hussain Masoodi, Allama Baqir Hussain Zaidi, Allama Nisar Qalandari, Allama Furqan Haider Abidi, Shabar Raza, Sibt Raza, Yaqub Shahbaz, Shehzad Rizvi, Qasim Naqvi, Hassan Mehdi, Sarwat Rizvi, Nayyar Ali, Shahid Badami and others participated.
Addressing the meeting, Allama Syed Razi Jafar Naqvi said that before the arrival of Muharram, the Jafaria Alliance has resolved the issues through liaison with the administration and ruling circles. To resolve the issues arising at the regional level regarding mourning gatherings and processions, a series of contacts with scholars of all sects will be started from next week to promote the atmosphere of religious harmony and brotherhood across the country. In this regard, a central reception Muharram conference will be held in Karachi before the days of mourning. , Which will be attended by leading Shia Sunni scholars from across the country.
Allama Razi Jafar Naqvi further said that Corona Vaccine Centers will be set up in various Imambargahs across the city during the 10 day's Majalis in which vaccine facilities will also be provided to the mourners, all responsible persons will provide Corona vaccine to the people in their respective areas. Play your part in informing and if there would be any problem, Medical Aid Committee of Jaffaria Alliance may be contacted.
At the end of the meeting, Fateha was offered for Allama Abbas Kamili, Allama Aun Muhammad Naqvi, Salman Mujtaba Naqvi and Saghir Abid Rizvi.