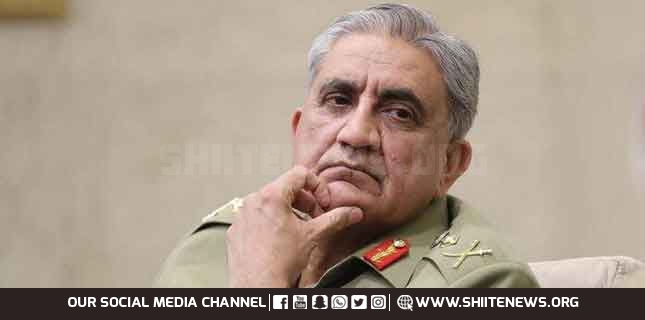 Shiite News: Chief of Army Staff General Qamar Javed Bajwa says that preparations should continue for effective response to various threats. According to Pakistan Army Public Relations (ISPR), Army Chief General Qamar Javed Bajwa visited the field training areas in Kotli, where he observed the corps level training exercises "Taskheer Jabal".
According to the Pakistan Army spokesman, the purpose of these training exercises is to test the operational readiness of the formation, defense and offensive various types of operational strategies, military troops and units are conducting defensive and offensive exercises in difficult mountainous areas.
Expressing satisfaction over the military readiness, the Army Chief said that it was necessary to continue the rigorous training process to deal with various types of threats, so that an effective response could be given in a broad context. Earlier on arrival at Kotli, Corps Commander Lt. Gen. Azhar Abbas received the Army Chief.