Pakistan
Palestine issue: Senator Mushahid Hussain Syed made a big demand from the government of Pakistan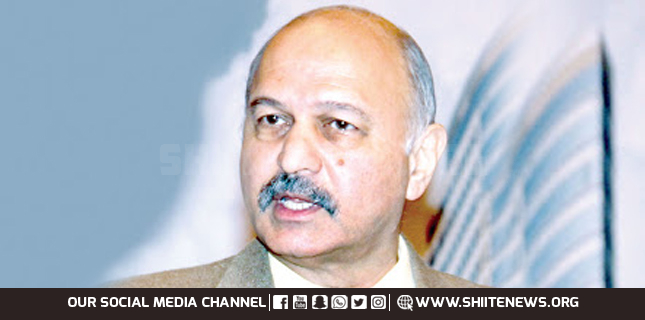 Shiite News: Palestine issue, foreign affairs expert, former foreign minister, Senator Mushahid Hussain Syed made a big demand from the government of Pakistan. Speaking in the Senate two days ago, he asked Pakistan to recognize Hamas and Islamic Jihad as the two retaliation wings of Palestinian struggle have crushed Israel's claim of conquest.
He said that Israel used its full force in the 11-days long war, but Hamas resisted with full force and Israel was forced to retreat.
He described Pakistan's past defense and military cooperation in support of the Palestinians in the context of history and said that now Pakistan needs to go further and do something more for Palestine.
Senator Mushahid Hussain Syed's demand for recognition of Hamas has once again proved that Pakistan does not value these two parties who have sacrificed their lives for the defense of the Palestinian people and the Holy Land.
It should be noted that Pakistan does not support the two major Palestinian resistance movements, Hamas and Islamic Jihad, because Pakistan does not recognize them as representative parties, but recognizes the pro-US and Saudi government supported Mahmoud Abbas as a constitutional government. ۔
While the world saw in the recent war that these two parties fought a war of resistance and defense in Palestine, and they had the full support of the people there.