Pakistan
What will happen across Sindh after 8 pm tonight ??? The government has made a big decision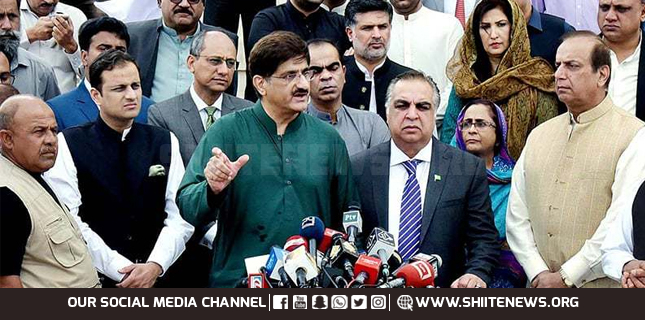 Shiite News: What will happen in Sindh after 8 pm tonight ??? The government's decision is not a curfew in Sindh, but it will be like a curfew. According to details, arrest will be made in the province from tonight after 8 pm on leaving the house unnecessarily. The Sindh government has decided to take strict measures to deal with Corona.
Chief Minister Murad Ali Shah directed IG Sindh to stop those wandering in vehicles without any reason. Only those who leave the house to go to the hospital or for necessary work will be allowed to go. Business in the province will be open from 5 a.m. to 6 p.m. The park lights will be off after sunset.
The rate of positive cases of Corona in District East Karachi was 21%, in South 16% and in Central 10%. In Hyderabad, the corona rate was 11%, in Dadu 10% and in Sukkur 8%.