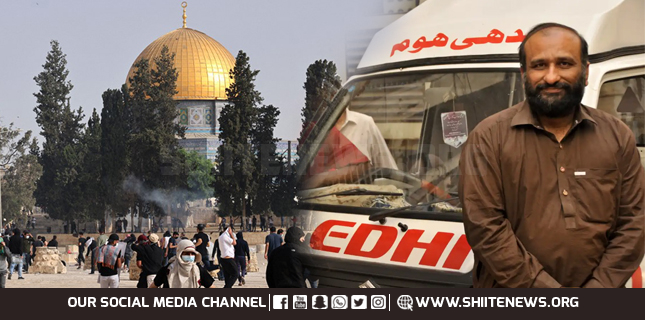 Shiite News: Edhi Foundation announces support for Palestinians victims of Israeli barbarism, Israeli bombing of oppressed Palestinians, Edhi Foundation decides to send a relief team to Gaza.
Faisal Edhi, head of the Edhi Foundation, has sent a letter to the Palestinian Authority seeking permission. The letter was addressed to the Palestinian ambassador to Pakistan. In the letter, five persons including Faisal Edhi have been requested to issue visas.
The letter said that the Edhi Foundation has extensive experience in relief work during natural disasters and war situations in various countries, and based on this experience, the organization is ready to help the Palestinian brothers.