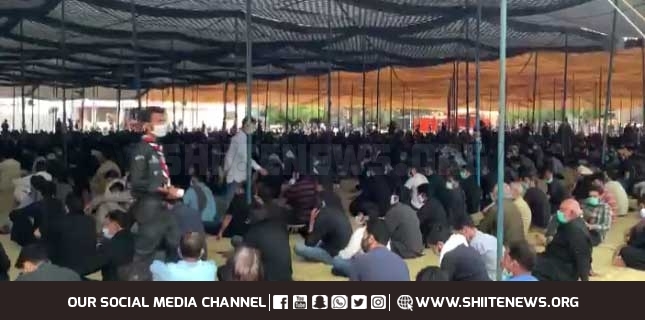 Shiitenews: Central procession of Youm e Ali A.S was started from Nishtar Park, Karachi.
The main mourning ceremony of Youm e Ali A.S held in Nishtar Park Karachi. Allama Shahenshah Hussain Naqvi addressed the gathering. A large number of believers were present their.
Implementation of Corona SOPs in the Mourning has been assured strictly. Floor was marked for the participants to maintain social distancing while masks are also being provided to the mourners.
At the end of mourning gathering procession of Youm e Ali A.S held and passed its scheduled way to end at the Husseiniya Iranian Imambargah.