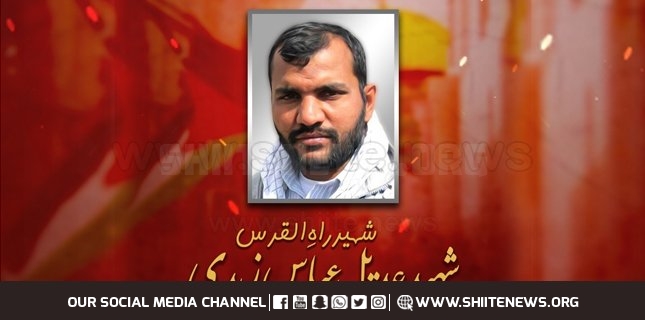 Shiitenews: Adil Abbas Zaidi the martyr of Wilayat has been shot in Liaqat Abad on 16th Ramadan 2014 by banned Saudi's funded terrorist organisation SSP/ Lashkar e Jhangvi.
Adeel Abbas Zaidi was martyred while he was fasting and earning his life at his shop near his home in Liaqat Abad.
Shaheed Adeel was a very religious, sociable, nationalist activist. He was also associated with ISO during his student life. He was martyred at a time when pro-Saudi Takfiri Wahhabi terrorists were at peak of killing innocent people.