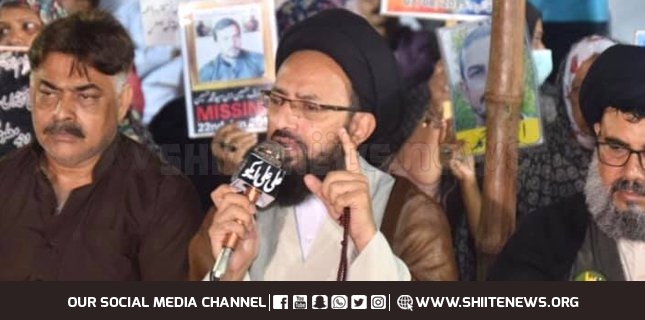 Shiitenews: The central leader of Mosque and Ullama Committee of Pakistan Allama Sadiq Raza Taqvi said the processions of 21st Ramadan will held with its honor and it will also turn to heavy protest.
He said why there are abundant talks on processions while shopping malls are still open and everything is going on. I must complain political parties for not raising the voice of these helpless people and aged mothers in assemblies. Our real hope is just from Allah and Imam e Zamana A.S
He said the constitution of Pakistan gives the right to everyone to live with their religious independence he said that Quds rally will be held till your complete back down.