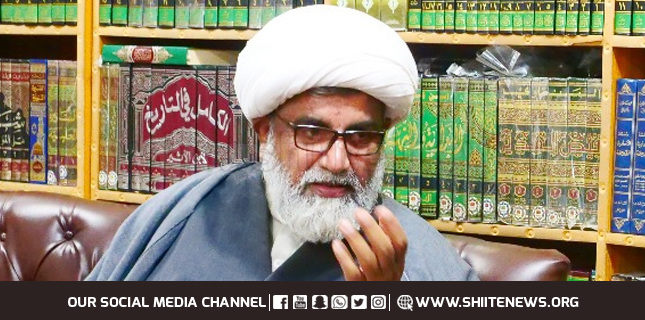 Allama Raja Nasir Abbas said that personalities like these are rare in ages. Their knowledge and teachings are a light way for everyone which cannot be forgotten.
Shiitenews: On the 9th death anniversery of great scholar and religious person Agha Syed Ali Musavi SG MWM Pakistan Allama Raja Nasir Abbas praise his services for Islam and nation.
He said that Agha Syed Ali Musavi was one of practical, pious and kind hearted personalities who had always feel the pain of nation. He sat his life to teach people real Islam and to show the way of Ahlulbait A.S. He was tried and true companions of Shaheed Arif, Mufti Jafar and Shaheed Naqvi.
He added that Agha Ali Musavi was one of the most honest personalities of the shia history of Pakistan who always put forward the nation on him. His every action was for the highness of shia ideology.
He said that these personalities are rare in ages and are way of light for everyone that cannot be forgotten ever.