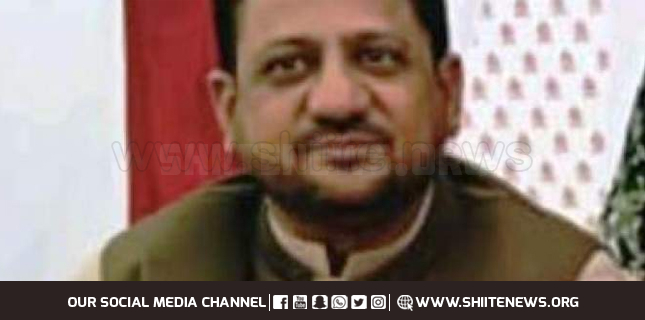 Talking to media the provincial secretary general of MWM South Punjab Syed Iqtedar Naqvi said that our beloveds are missing forcefully while we are protesting peacefully.
Shiitenews: The protest for recovery of shia missing persons at Mazar-e-Quaid Karachi is on since 20 days while on other hand the shia youth is forcefully missing continuously.
Recently one of the leader of MWM South Punjab Syed Ali Zaidi has kidnapped from Liaqat Pur,Raheem Yar Khan.
The reports says he was kidnapped about 3 PM from Jinpur village. MWM's provincial leader went to meet his family late night. The incident is reported to Police station.
Iqtidar Naqvi added that our patience is running out and the state is unfortunately making us to stop being patient and take action. He warned the government to not do so otherwise the protest will make a new history in whole country.
He says its seems that the government did not understands the sweet language. Our mothers, sisters and daughters are in sit in for the recovery of their beloveds since 20 days but its an ill wind that blows no body. We demand from government to release the missing persons otherwise a heavy protest is on the way.