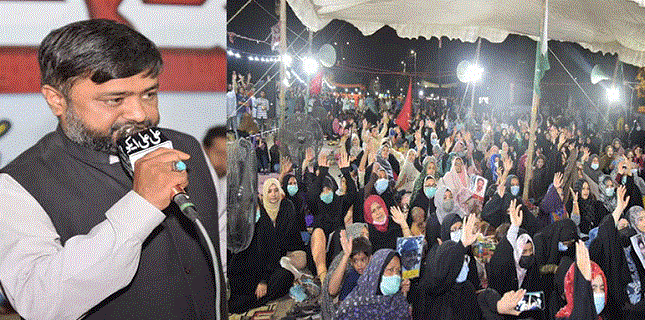 MWM leader Allama Mubashir Hassan made this demand, while speaking at sit-in protest on Tuesday, fifth consevutive day of the protest.
He lamented that nobody from higher authorities concerned came to hear legitimate demand of families of victims of enforced disappearance so far.
He further said that they had supported the PTI because of its slogan of change.
But no change has come so far, he said.
He said that enforced disappearance weaken Pakistan case for Kashmir because our Pakistani brethren are subjected to enforced disappearance in Pakistan.
The MWM leader said that Prime Minister Imran Khan should immediately play his role in this regard.
Allama Mubashir said that PM needs to establish his writ as head of exdcutive and leader of house in National Assembly.
He suggested that the PM needs to discourage the impression of state within state because it defames Pakistan.
He also urged Shia community to play their active role in support of the affected families of victims of enforced disappearance.