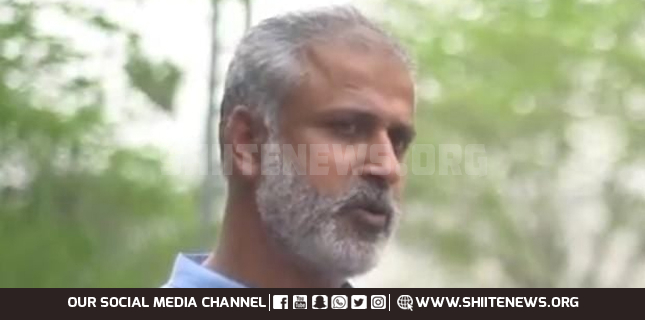 Sardar Tanveer Haider Ali Rehan subjected to enforced disappearance after the cops took him away in Sargodha district.
Dr Ali Rehan Velayati alias Sardar Tanveer Haider is a research scholar, journalist and columnist.
Sardar Tanveer Haider Ali Rehan subjected to enforced disappearance
As per their anti-Constitution tradition, the cops violated sanctity and privacy of the house during raid.
They stormed into the house of Dr Ali Rehan also known as Sardar Tanveer Haider in Sahiwal district Sargodha.
Since then, they have subjected him to enforced disappearance but have not informed his family of whereabouts. Nor they informed them about charges against him.
During his student life, Dr Ali Rehan Velayati belonged to Imamia Students Organization (ISO) and also served chief of Imamia Scouts.
People respects Sardar Tanveer Haider (Dr Ali Rehan) as a pious and noble person.
Nobody can question his credentials, integrity and credibility, while keeping his life in view.
On the other hand, the committee for missing Shias said that enforced disappearance of patriot youth remains a source of public anger against state security agencies.
Moreover, they said that the agencies are violating the Constitution of Pakistan through repeated enforced disappearance.
They said that particularly, the agencies flagrantly violated the Article 10 of the Constitution of Pakistan.
Allama Syed Haider Abbas Abedi lamented that patriot Shia youth have been suffering from incarceration in narrow and dark unconstitutional jails.