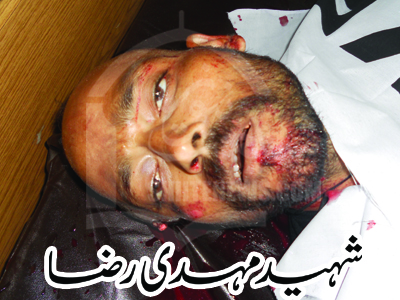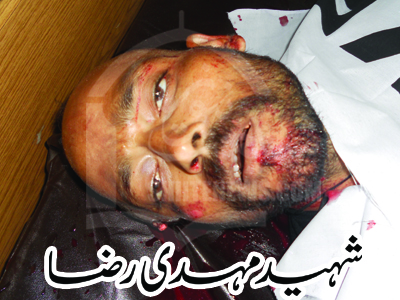 Nasbi terrorists murdered a Shia youth in a targeted attack in Nazimabad Karachi on Tuesday.
Mehdi Raza was standing outside Masjid Imamia near Jamia Imamia Nazimabad when he was fired upon by the terrorists. He was killed due to firing. Body was taken to Abbasi Shaheed Hospital for medical treatment.
Mehdi Raza was younger brother of Mr. Riaz, a trustee of Masjid o Imam Bargah Aal-e-Mohammad (AS).
The macabre killing took place in district central. Since Asim Qaimkhani took over as district's top police officer many Shia Muslims particularly youths have been killed so far. No action has been taken against the terrorists.
Shia organisations and leaders have expressed concern on ongoing genocide of Shia Muslims in Karachi. They said that government and relevant higher authorities should replace SSP Qaim Khani with a more efficient and honest police officer in the district central.