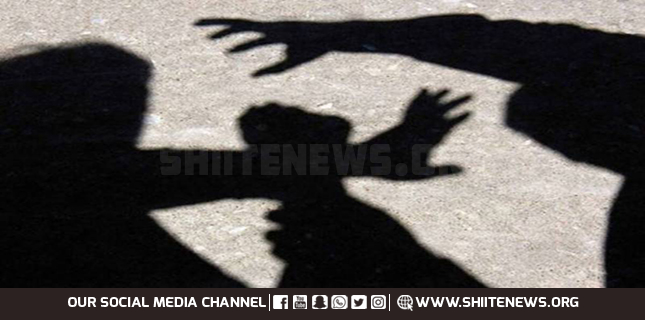 Female seminary teacher slits throat of 3 year old boy near Mingora (Swat) Deobandi majority area.
The police arrested a female madrassah teacher Tuesday for allegedly slitting the throat of a three-year-old boy on Feb 24.
SP investigations Mohammad Nazir Khan said, while addressing a press conference on Tuesday.
Female seminary teacher slits throat of 3 year old boy
The incident occurred in a madrassah in Sethi Mills Mohallah area of Amankot, near Mingora.
Furthermore, the SP said that father of the injured, Amjad Ali, had filed a report in the police station concerned.
He found three-year-old son Mohammad Ihsan critically injured inside the madrassah, who had gone there along with his sister.
The SP further said that special investigation team under him formed to trace the culprit behind the incident.
Moreover, the investigators rejected the claims that kite string slit the throat.
They suspected involvement of the female teacher of the seminary and caught the culprit, who confessed to her crime.
Meanwhile, she told the police that she wanted to get the sister of the victim married to her brother.
But the victim's parents refused and she did so to take revenge.
Therefore, she tried to kill the boy and stop the marriage. She had used a blade to cut the boy's throat.
Meanwhile, according to the police officer, now the victim's condition remain out of danger.