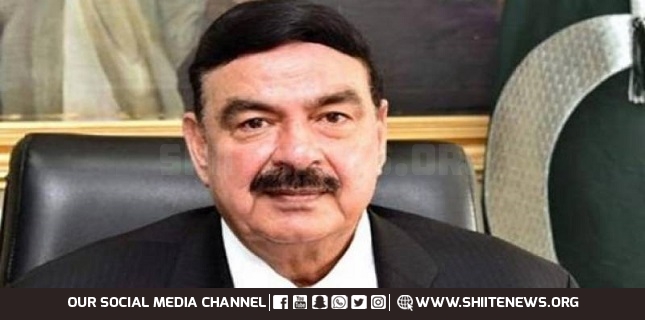 Pakistani Interior Minister, who traveled to Balochistan province to explore ways to strengthen border security and expand trade with neighboring countries, visited the Rimdan-Gabd border crossing on Friday as the second official border with Iran.
Sheikh Rasheed Ahmad, Minister of Interior, flew to Gabd, the zero point of the Iran-Pakistan border, after air surveillance of four border areas in Balochistan province Gwadar, Turbat, Mand, went to Gabd.
Sheikh Rasheed Ahmad, along with Balochistan South Major General Aymen Bilal Safdar, visited the joint border with Iran and said: 40% of the fences have been done, and the entire 928 km long border will be completed by June.
The Pakistani Interior Ministry announced that Sheikh Rasheed Ahmad was scheduled to visit the zero point of the Taftan border crossing, the official border crossing with Iran (Mirjavah), during his four-day visit to Balochistan.