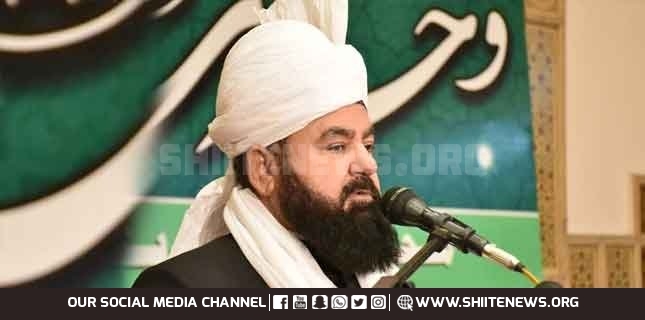 Over 500 Pakistani Daesh terrorists return from Syria and Iraq and Afghanistan to Punjab province.
JUP leader Pir Masoom Hussain Shah Naqvi asked the government to share sectarian identity of these Daesh militants.
Over 500 Pakistani Daesh terrorists return from Syria and Iraq
Besides, the Sunni party leader also asked the government to share with the nation which parties and groups these thugs belong to.
further said that those more than 500 ISIS Daesh terrorists had gone to self-claimed jihad.
Moreover, he said Daesh ISIS terrorists follow ideology of Umayyad tyranny of Yazid.
He said that the ISIS Daesh terrorists not only massacred innocent human beings, including Muslims, but they also bombed shrines.
Pir Masoom further said that the Daesh ISIS terrorists demolished graves and shrines of Prophets, Ahle Bayt (PBUT) and Sahaba (RA).
Furthermore, he said that this particular sect declared founder of Pakistan Great Leader Mohammad Ali Jinnah as heathen and laid foundation for sectarianism in Pakistan.
He said that these notorious thugs from Lashkar-e-Jhangvi, TTP Taliban and Daesh perpetrate terrorist attacks in Pakistan.
The JUP leader said that these terrorists had attacked processions of Miladul Nabi and Moharram mourning.
Pir Masoom said these terrorists had also bombed shrines of Islamic saints in Pakistan too.
Meanwhile, the Sunni party leader also lamented that the security agencies failed to share with nation the culprits of Mach massacre.
He was referring to massacre of 11 innocent Shia Hazara coalminers in Balochistan's Mach area.
The Sunni cleric wants the government to share details of sectarian and party-based identity of these terrorists.
Meanwhile, Shia Muslims laud his bold stance regarding the facts about nasbi takfiri ideology of a particular sect.