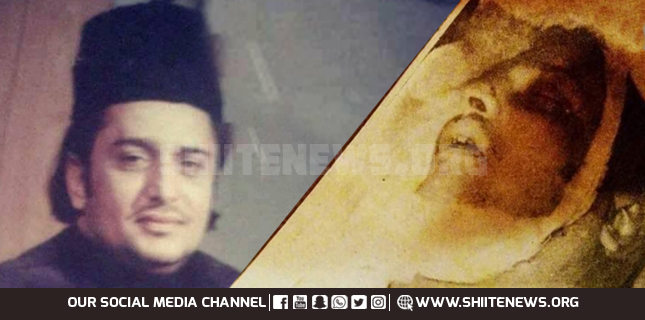 Allama Irfan Haider Abidi remembered on martyrdom anniversary today (Friday).
Eminent Shia orator had tens of thousands of admirers due to his particular style of Islamic oratory.
Allama Irfan Haider Abidi remembered
Even opponents and critics admit his eloquence. He ruled minber due to that fluency.
His admirers continue to remember him in high esteem and miss him even to date because nobody could fill that vacuum.
Allama Irfan Haider Abidi died in a mysterious mishap on January22, 1998 while he was coming from Khairpur to Karachi.
A trailer hit his land cruiser due to which Allama Irfan Haider Abidi, his wife and the driver of the land cruiser died.
Two children of Allama Irfan Abidi sustained critical injuries in the mishap.
His close circles believe it a conspiracy aimed at killing him but portraying it as a road accident.