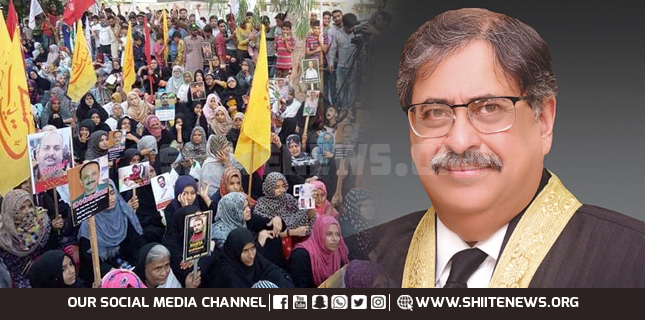 Chief Justice IHC holds state responsible for enforced disappearance, while hearing the case of Imran Khan.
The IHC Chief Justice Athar Minallah said that state remains responsible for safety of its citizens. If someone goes missing, State itself remains responsible.
Chief Justice IHC holds state responsible for enforced disappearance
Islamabad High Court also issued contempt of court notice to Secretary Defence for not acting upon the court's orders.
Meanwhile, the CJ i also issued show cause notices to former secretary interior Arif Khan of federal government and former IG ICT Jan Mohammad.
The IHC CJ stated enforced disappearance a heinous crime and intolerable a society that run under Constitution.
Islamabad High Court CJ further said that if Attorney General failed in satisfying the court, then the court would impose fine on those responsible for it.
He asked why the court not impose fine upon Prime Minister and the cabinet if federal government remains responsible.
Eralier, IHC admonishes investigation officer in missing persons related contempt case.
Justice Mohsin Akhtar Kayani of the Islamabad High Court heard contempt of court case relating to case of missing persons.
Higher officials had not complied with the court's orders which made the accused of contempt of court.
During the hearing, the IHC judge also expressed dismay and dissatisfaction over poor performance of relevant officials.
He further said that lack of recovery of missing persons amount to failure of state, besides incompetence of the government.