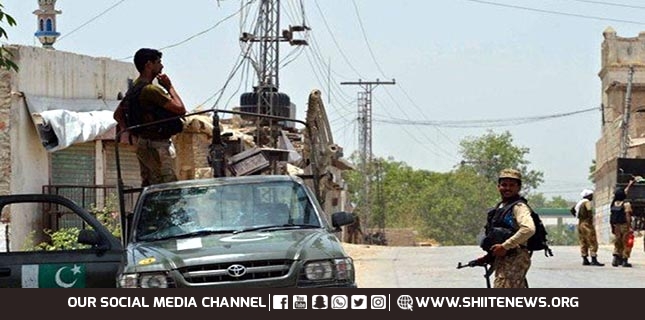 Pakistan Army kills two terrorists and loses one soldier in North Waziristan during an intelligence-based operation.
According to ISPR, sepoy Naseer embraced shahadat during a raid on terrorist hideout in Kani Roga, Doga Macha, North Waziristan.
Pakistan Army kills two terrorists
Soldiers of Pakistan Army also gunned down two terrorists during the intelligence-based raid.
Meanwhile, funeral prayers (Namaz e Janaza) of Sepoy Naseer Shaheed offered at his native town in Haripur.
Furthermore, Inter Services Public Relations (ISPR) press release said that a large number of people from all walks of life attended the Namaz e Janaza.
Later, burial took place with full military honour.
On the other hand, Minister for Interior Sheikh Rashid Ahmed said Sunday that enemies of the country were trying to create unrest through sectarianism.
Moreover, he said that the government has put major cities on high alert.
He further said that the government had recently arrested terrorists from Bahara Kahu and Sargodha.
Meanwhile, the entire mainstream Indian media on January 9, 2021 used a doctored video clip of a former Pakistani diplomat. They misquoted him that Indian airstrike had killed 300 people in Balakot.
The leading Indian media outlets became a laughing stock by airing and publishing the fake news reports.
Fake news based on the clipped and doctored video of a panel discussion of ex-diplomat Zafar Hilaly who never said what India media disseminated.