Rallies in Dera Ghazi Khan held to protest massacre of Hazara Shia coalminers in Mach (Balochistan).
Supporters of Majlis-e-Wahdat-e-Muslimeen (MWM) held rallies in DG Khan and Sakhi Sarwar area, respectively.
Rallies in Dera Ghazi Khan held to protest massacre
MWM DG Khan district chapter secretary Syed Inam Haider Kazmi and Syed Azhar Hussain Kazmi led the protesters.
The protesters gathered outside the DG Commissioner Office.
They expressed solidarity with the bereaved families of the Shia Hazara martyrs.
Moreover, they also announced their support for Quetta sit-in protest.
Another protest rally held under the aegis of MWM Sakhi Sarwar Unity at Imam Bargah Haidaria.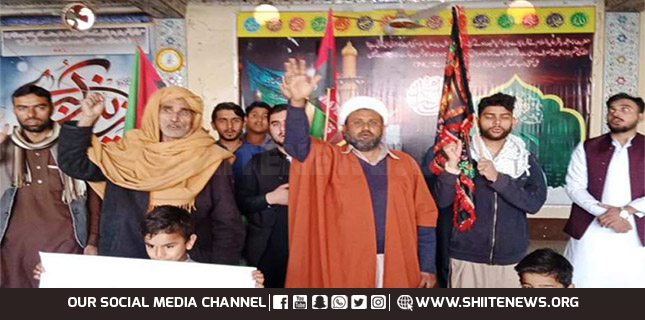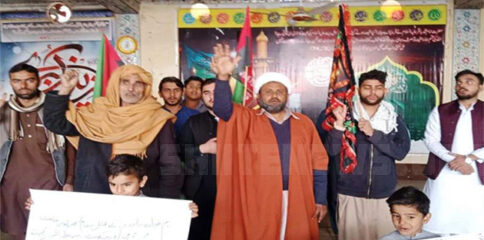 They condemned the massacre of Hazara Shia coalmine workers in Mach.
Furthermore, they threatened to block interprovincial road between Punjab and Balochistan leading to Quetta.
They said the government must accept demands of the bereaved families of innocent Shia labourers immediately. Otherwise, they would block interprovincial vehicular traffic.
Shia Muslims across the country condemned the callousness regarding the ferocious terrorist attack on coalmine laborers.
Meanwhile, Federal Interior Minister Sheikh Rashid had returned Islamabad. He has briefed Prime Minister Imran Khan regarding his talks with the Hazara Shia elders he held during Quetta visit.
Reportedly, Now, Prime Minister may visit Quetta to meet the protesting elders and the families at the sit-protest camp.
They also demanded the government to accept demands of the families of the martyrs.
Meanwhile, according to international and Arab media, ISIS Daesh claimed responsibility for massacre of Hazara Shia coalminers.
However, Pakistanis know well that outlawed Sipah Sahaba (ASWJ) and Lashkar-e-Jhangvi serve as local facilitators of Daesh (ISIS).
Nowadays, they also use the name Rah-e-Haq party a cover to divert world public attention from their real affiliation.
Ramzan Mengal and remnants of Usman Kurd follow the ideology of M Ahmed Ludhianvi, Aurangzeb Farooqui. Together they follow the malicious ideology of hate and bigotry of Haq Nawaz Jhangvi.
These sectarian thugs and fanatics came to surface during Martial Law regime of General Zia ul Haq, the ally of the U.S.-led West.