Pakistan
Martyrdom embraces Shia youth who was injured in 2004 Ashura blast in Quetta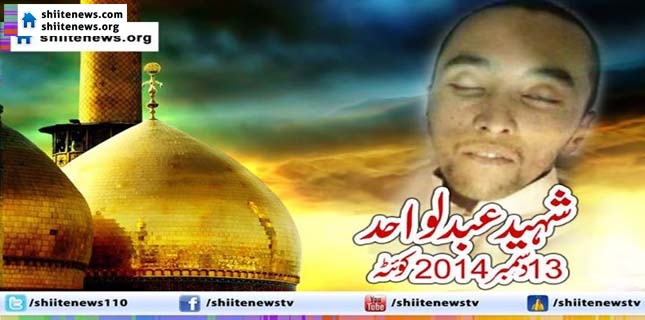 Shia youth, who sustained fatal wounds in 2004 takfiri blasts in the Ashura procession in Quetta, breathed his last on the anniversary of Imam Hussain (AS)'s chehlum on Saturday 20th of Safar.
Abdul Wahid was seriously injured and remained under treatment since 2004 and finally martyrdom embraced Shia youth after a decade of wounds. His funeral was held in Quetta in which thousands of the mourners participated.
He was laid to rest in Shia graveyard Quetta. Takfiri nasbi terrorists of banned Lashkar-e-Jhangvi/Sipah-e-Sahaba (ASWJ) had claimed responsibility for the 2004 terror attack on the peaceful and law-abiding patriot Shia Muslim citizens of Pakistan.