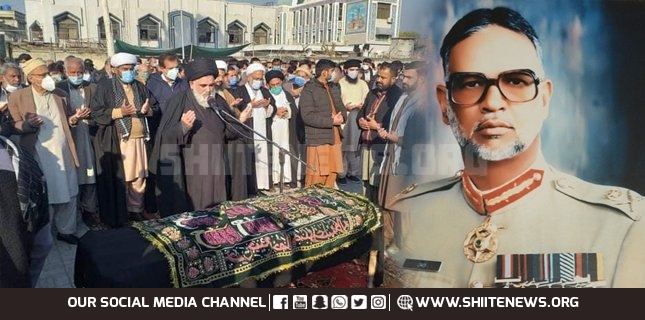 General Zakir Ali Zaidi laid to rest in Wadi e Hussain graveyard Karachi.
Retired lieutenant general of Pakistan army Syed Zakir passed away in Islamabad.
General Zakir Ali Zaidi laid to rest
Allama Syed Javad Naqvi led his funeral prayers at Jamia Imam Sadiq (AS).
Burial with official honour took place in Karachi.
Meanwhile, thousands of people attended his funeral in Islamabad and Karachi.
Syed Zakir Zaidi served Pakistan as a valiant soldier and officer of Pakistan Army.
He also served as Corps Commander Quetta among other responsibilities.
However, he had great respect for Islamic scholars and preferred to lend ears to their Islamic teachings.
Moreover, his colleagues also know him as a close companion of former army chief General Mirza Aslam Beg.
Some friends remember him a follower of Allama Syed Arif Hussaini after retirement from Pakistan Army.