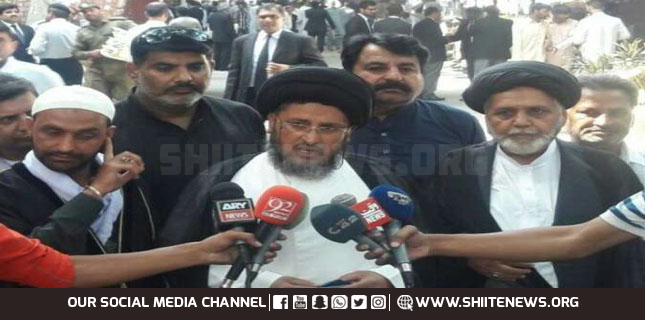 Shia Ulema Council rejects Qadiani leader Mirza Masoor as Muslim caliph which google search engine is projecting for some time.
Pakistani Muslims have expressed their dismay over google search engine's partiality and bias against Islam and Muslims.
Shia Ulema Council rejects Qadiani leader
Allama Sibtain Sabzwari of the SUC said that Qadianis (Ahmadis) don't have faith in finality of prophethood of Hazrat Mohammad (PBUH) and they also don't revere Ahle Bayt (AS).
Furthermore, he said Qadianis are not Muslims; so, how can their leader can be called Muslim caliph.
Meanwhile, he also referred to historical facts regarding Qadianis-Ahmadis.
He further said that founder of their new religion Mirza Ghulam Ahmad Qadiani claimed himself a Prophet of God falsely.
Since then, his followers cannot claim them Muslims because they follow Mirza Ghulam Ahmad Qadiani, the liar.
Notably, Pakistani state and nation unanimously declared non-Muslim nature of Qadianis (Ahmadis) in 1970s.
Besides, the Constitution of Islamic Republic of Pakistan recognizes them non-Muslims.
However, Pakistani legislature has reserves non-Muslim minority seats for Qadianis-Ahamdis.
Factually, Qadianis/Ahmadis enjoy full rights as non-Muslim citizens like other citizens of Pakistan but they cannot claim them Muslims.
However, google search engine has designated Qadiani leader as Sunni caliph.