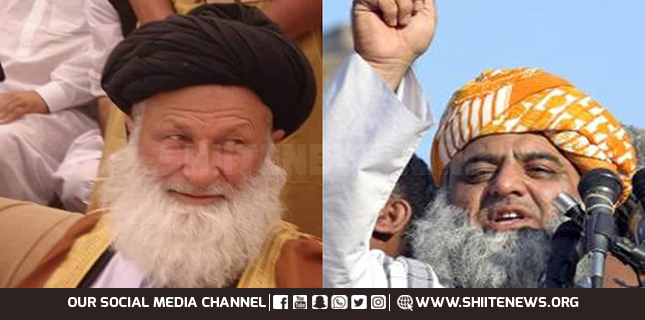 JUIF senior leader Maulana Sherani rebels against party chief Fazlur Rehman, while slamming the latter for PDM politics.
Jamiat Ulema-e-Islam (JUI-F) leader Maulana Muhammad Khan Sherani called out Maulana Fazlur Rehman as selected.
JUIF senior leader Maulana Sherani rebels
He further accused leaders 11-party PDM alliance of seeking personal gains through public rallies.
He recalled he had predicted it a long time ago that Imran Khan's government will complete its five-year term.
Moreover, he predicted the PM would stay in power for the next five years too.
Sherani suggested Fazl himself a selected; hence he has no right to portray Prime Minister Imran Khan as selected.
Notably he reminded that the JUI is not anyone's hereditary party or personal property and those think vice versa are delusional.
He announced to set up JUI's offices across Balochistan in consultation with his colleagues.
Meanwhile, he also spoke on the issue of former spokesperson Hafiz Hussain Ahmed's removal from his position last month.
While lauding Hafiz Hussain as an old and wise companion, he lamented his removal over his statement critical of former prime minister Nawaz Sharif.
JUIF chief has become an ally of Nawaz Sharif under the umbrella of Pakistan Democratic Movement (PDM).